Registrations 2020-2021/ Tryout Procedures
---
New Division Titles
Hockey Alberta has renamed the divisions as follows:
INTRO TO HOCKEY: is now called U7
NOVICE: is now called U9
ATOM: is now called U11
PEE WEE: is now called U13
BANTAM: is now called U15
MIDGET: is now called U18
What Division do I register in for the 2020 - 2021 season?
U7 Division
players born in 2014/2015
U9 Division
players born in 2012/2013
U11 Division
players born in 2010/2011
U13 Division
players born in 2008/2009
U15 Division
players born in 2006/2007
U18 Division
players born in 2003/2004/2005
Pre-registration is very important to Wetaskiwin Minor Hockey in order for us to get a very close idea of the player numbers that we will be dealing with for the upcoming season.
If you are unsure if your child may or may not play this season, we ask that you still please register to ensure space is available and so we can book the appropriate amount of ice with the City of Wetaskiwin.
*PLEASE NOTE- FEES DO NOT HAVE TO BE PAID AT THE TIME OF REGISTRATION,BUT THEY ARE DUE IN FULL BY DECEMBER 31ST, 2020.*
For 2020-2021 Season fees please click HERE
REGISTRATION STEPS FOR ALL PLAYERS
1) Click the On-line registration link below and follow the steps. Please refer above for information as to the proper division to register in (for example, a player born in 2007 would select the U15 Division.)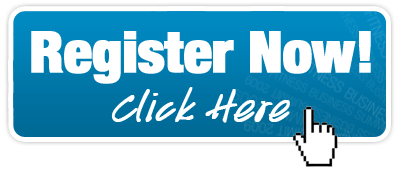 2) Complete the Respect in Sport online program. This a mandatory course for at least one parent per household with a player in minor hockey. This is a different version than the Coach Respect in Sport and is still required even if someone in your household has the coach version. To complete the course click HERE

Tryout Requirements for Wetaskiwin Minor Hockey:
When attending the Wetaskiwin Minor Hockey Association Tryout camps you must register online, before stepping on the ice.

Tryout Requirements for AA/AAA Elite Stream Hockey:

1. Register with your home minor hockey association.

2. Complete the "Notification to Tryout" signed by your local minor hockey association.
3. If you are attending AA/AAA tryouts out of town and are unsuccessful you must be returned back to Wetaskiwin Minor Hockey by October 5th to be eligible to tryout with the top team of your age division. If you are trying out for a AA/AAA team within our boundary (AA Camrose or AAA Leduc) the October 5th deadline may not apply.


Notification Of Tryout
If you are new to Wetaskiwin Minor Hockey Association the following additional information will be required:

1. All players must be within WMHA boundaries. If you are unsure please contact the registrar at registrar20.wmha@gmail.com

2. A Parent Declaration Form is to be filled out in its entirety and sent to the registrar

3. Two pieces of (Proof of Residency are required that has the address that is located within Wetaskiwin Boundaries. Proof of Residency can include:
- Parent Driver's License with new Address
- Parent Registration with New Address
- Utility Bill with New Address
- School Registration with New Address
4. Complete Respect in Sport. It is a mandatory online course that needs to be completed every 4 years. Click HERE to access the Respect In Sport Program
** Please remember that Wetaskiwin Minor Hockey does not support the manipulation of residency for the purpose of playing hockey and will support all Hockey Alberta's investigations, initiatives and penalties.

5. If you do not have a place to play in your resident association you will be required to provide a Player Movement Form. Make sure that it is filled out in its entirety and has your Resident Minor Hockey President's signature.